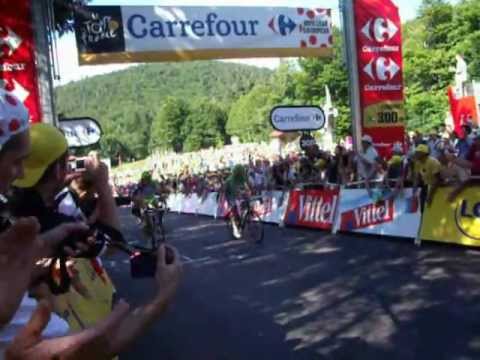 The importance of Aerobic Exercise. "Regular... →
3 State 3 Mountains CHALLENGE RECAP
                                      After the Cheaha Gran Fondo Challenge a couple of weeks before, some of us from SCC (Southern Crescent Cycling) took a trip out to Chattanooga, TN for another mountain/climbing Challenge Century. In case you missed the recap on the Cheaha Challenge, the links are below: ...
Cheaha Challenge Gran Fondo Century Recap PART 2
SATURDAY APRIL 21, 2012. Carbing up Dinner We were lucky to find a table at a local Restaurant called DAMN YANKEES. It was right on the main street, and we liked the idea of eating at a locally owned place vs. a big corporation restaurant. I have never been a fan of the carbon copy corporate restaurants. Rather give the money to a mom and pops place. The Restaurant was pretty good. Food took a...
5 tags
Cheaha Challenge Gran Fondo Century Recap PART 1
On April 21st some of our SCC members headed over to Anniston, Alabama to do the unexplored CHEAHA GRAN FONDO CHALLENGE. A 102 mile Gran Fondo with up to almost 8000 feet of climbing. Among the present SCC members were: Obie Ingram, Angel Reyes, Isabel Gutierrez, Mike Dozier, Josh Reeves, Trey Hair, Dr John Harsh, and myself (Peto Fallas). Credit goes to Trey Hair for suggesting we attend this...
BIG NEWS! DONATE TODAY AND IT WILL BE MATCHED!
christwalk: I just received a email from anonymous donor saying that he will MATCH any donation I get today by MIDNIGHT!  Please help against the fight today, give what you can and It will help so many.  What a great opportunity.   Please donate by clicking here. It is tax deductible, secure and easy. PLEASE REBLOG! It would be great to get the word out! Thank you so much from the bottom of...